Hello TAY, and good morning/afternoon wherever you are! Did anyone catch the Grammys last night? I sure as hell didn't but apparently Daft Punk swept and had an awesome performance, while Dave Grohl got shuffled to a side stage and Nine Inch Nails was actually cut off midway through. Not a good night for what little rock ends up at awards shows.
Housekeeping and Blips:
Personal Picks:
Kotaku Reviews: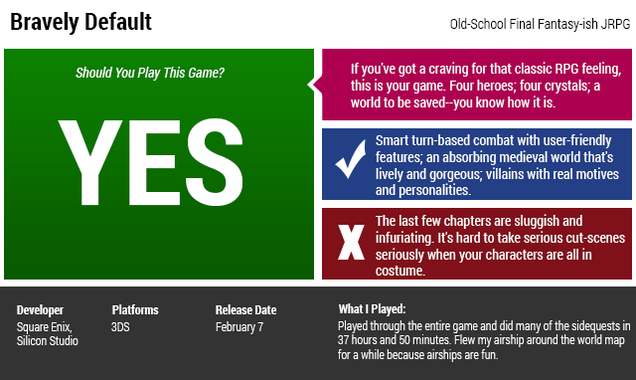 Quote of the Week:
Sochi 2014 is a sore subject. It is the most expensive Olympic competition in the history of Olympic Games. It cost 50 billion US dollars to Russian Federation. Our government (read Putin and co.) decided to spent this amount of money to arrange a celebration while the half of country nearly makes till the end of the month, education is poor, mediceine even more poor. So Sochi is a feast in the time of plague. If you are familiar with the term "cult of personality", you will understand where I am going. Putin needed this Olympics to feed his huge ego and to feed his corrupted companions. That is what I feel about Sochi. But at the same time it does not prevent me from enjoying the sports competition.
Go to TAYClassic to get a taste of old school talking amongst yourselves, or head out to the Open Forum, hosted by Morie! Was there a story I left out? Point it out in the comments, or if over the next week you see a story you think I should feature here from either our lovely home or a regular Kinja site, send it to my on my ConTAYct Page!