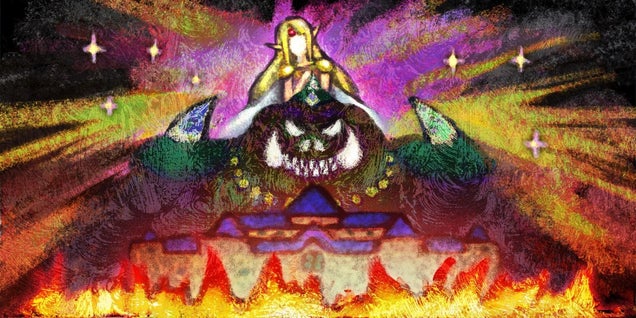 S
Zelda's Fantasy is one of the most beloved Nintendo's franchise about Zelda's fantasy of a man servant named Link (but players can change the name to suit their taste). In the latest entry to the franchise, Zelda is once more in trouble; the nasty villain Yuga has kidnapped Zelda again. Oh no, and her forever man servant, Link, must come to her aid but this time with a twist! Link must travel to another world, a darker world, meet with another PRINCESS! The scandals! Link, you sly dog, another princess again. ;D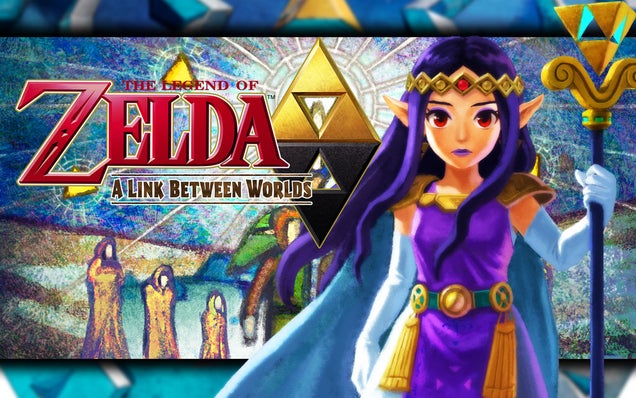 S
The gameplay for this game is amazing. In fact, playing in 3D feels essential to see Link's glowing hair and his strong Master Sword as he takes down all sorts of big bad monsters. In order to give players more freedom, Nintendo has out done themselves once more, by allowing players to rent new toys from this new guy in a bunny suit named Ravio. Personally the idea of renting these equipments just feels wrong but players have the option to buy out those tools later in the game.
S

What a jerk, using Link's house for shop FOR FREE and has the balls to charge rent for his toys.
It's also a total blast to merge into walls and sneak up on unsuspecting enemies.
S

Oh hell, he's coming!
The music is orgasmic as always.
The controls on this game is also fantastic, it's very responsive and familiar for those who enjoy the classic top down Zelda games. As for switching between items, it could be a little easier and quicker but hey it happens when there are too many tools at the player's disposal.
S

More tools!
So if you're a long time Zelda fan, you will not be disappointed. The game is a worthy successor to Zelda's Fantasy: Another World.